What we do
We take care of the cakes and sweet pastries so you don't have to!
Cakes, brownies and sweet pastries or afternoon tea for 10 to 150 people and special occasion cakes for up to 500 people, for any occasion, from corporate events to celebrations and social meet-ups. At Cakes by Andreia you can choose your own ingredients, flavourings, colours and designs. We cater for all tastes.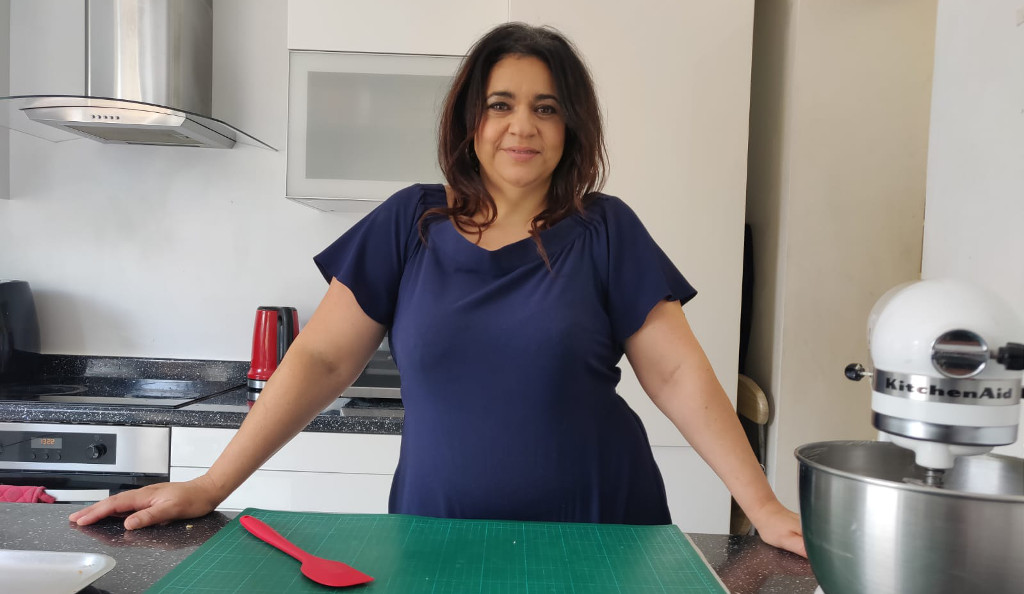 About Andreia
Andreia came over to the UK from Brazil in 1998. Since then her family has grown and she now has had two beautiful daughters who she has always loved baking for. This is where her passion for cakes sprang from. When her daughters were small she would fill the house with the aroma of freshly baked bread that she baked herself for the family. This passion for baking then developed into a desire to bake cakes and sweet pastries.
Andreia's Brazilian heritage and culture played a big part in her wanting to express herself in colours and forms and generally brighten up the all too frequent dark, damp English days. She was able to do this by designing and making beautiful cakes. Andreia soon discovered that baking cakes was something she had a natural talent for and which she found was immensely rewarding; not only that, it provided a great excuse to invite people over and entertain. Through her love of baking and flair for design, not to mention her warm, Latin personality she made lots of new friends and was able to bring some Brazilian colour and flair to those around her and bridge cultural divides that sometimes words alone cannot.
Driven by her passion to bake and create, Andreia set up a business over ten years ago to put her finely-honed skills to practical use. Since then she has never had a cake suggestion she has been unable to fulfil, from a replica guitar and amp for a musician, to unicorns and a beer keg shaped cake; she can literally cater for all tastes. Andreia loves a challenge and relishes new requests that test her skills as an artisan; she now boasts an eclectic back catalogue of unique and delicious cakes. See some of Andreia's work on her gallery page – you won't be disappointed!
Andreia prides herself on being an artisan confectioner and cake maker and now works with corporate clients providing them with cakes that reflect their brand and impress their customers and colleagues, whether they are a hotel, a lawyer's firm or a beauty salon, she meets their needs by offering exquisite, freshly baked cakes and sweet pastries to order and takes the stress out of sourcing one-off, bespoke, scrumptious cakes.